Tails of the City provides a safe off-leash play area, with designated areas for big dogs, small/shy dogs, and puppies under 7 months old. There are also obstacle courses, kiddie pools in the summer, super plush K9 Balistics couches and other cozy areas for relaxing and napping, and plenty of laps to crawl into for a scratch behind the ears. Want to pamper your pooch with some extras? We offer neighborhood walks, extra special treats, and more! We don't charge extra for meal feedings (unless it is our house food) or administering medication. Basically, we're a doggie daycare dream.
New pup on the block? On your first day at Tails of the City, we ask that you schedule a temperament evaluation so we can get to know your dog and talk with you about his or her behavior and socialization skills. This is important because you know your dog better than anyone, and we want to ensure that every pooch at TOTC has the best, most comfortable experience possible.
---
Daycare Rates:
FULL DAY
Single Visit: $45
5-Visit Package: $220 for one dog ($44/day), $420 for two dogs ($42/day)
10-Visit Package: $430 for one dog ($43/day), $820 for two dogs ($41/day)
30-Visit Package: $1230 for one dog ($41/day), $2200 for two dogs ($37/day)
HALF DAY
Single Visit (up to 4 hours): $29
10-Visit Package: $280 for one dog ($28/day), $520 for two dogs ($26/day)
50-Visit Package: $1250 for one dog ($25/day), $2300 for two dogs ($23/day)
HOURLY
Single Visit: $12
10-Visit Package: $110 ($11 daily)
Late Pickup (Up to 15 minutes): $15
Late Pickup after 15 minutes: $1 per minute
Initial Temperament Evaluation: $10
ALL CHARGES ARE FINAL AND NON-REFUNDABLE
Extras:
15 Minute Neighborhood Walk: $15
Individual Playtime: $15
Dog Park Adventure (Only Tuesday and Thursday): $30
Treadmill Time: $15
Treat (Dental Bone): $2
Treat (Frozen peanut butter-filled Kong): $3
Meal (forgot to bring their own food): $8
Bathe and Brush Services:
Bathe and Brush services are available for daycare clients only.
BATH & BLOWDRY:
Small (under 25 lbs.)
Medium (25-50 lbs.)
Large (50-75 lbs.)
Giant (75+ lbs.)
Nail Dremel: $15
Short Hair
$25
$30
$35
$45
Long Hair
$30
$35
$40
$55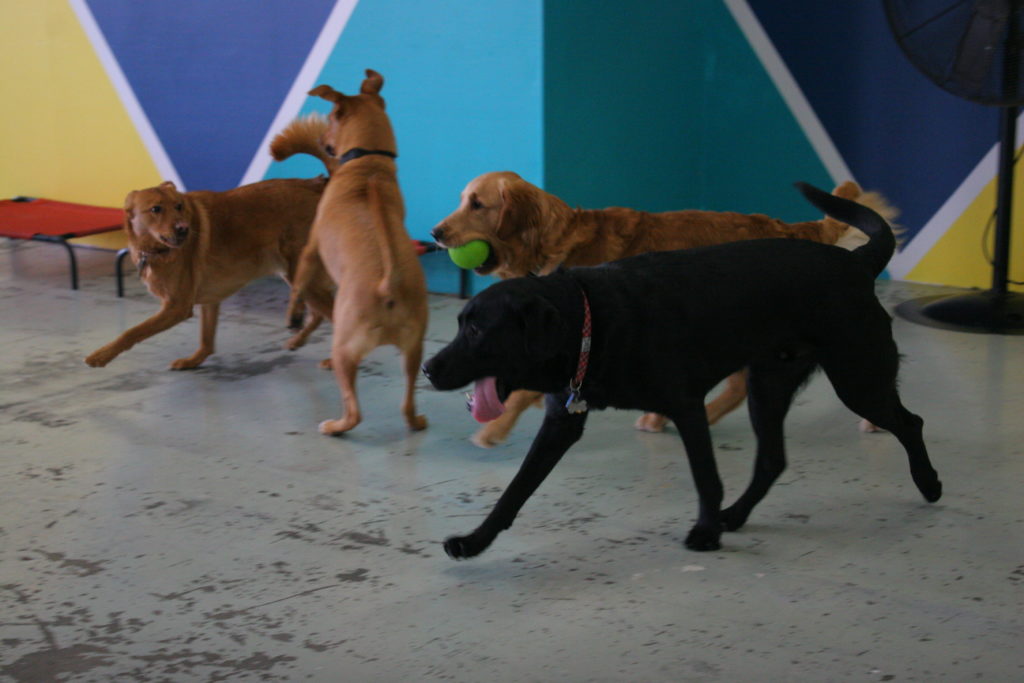 *Please note that all charges are final and non-refundable*